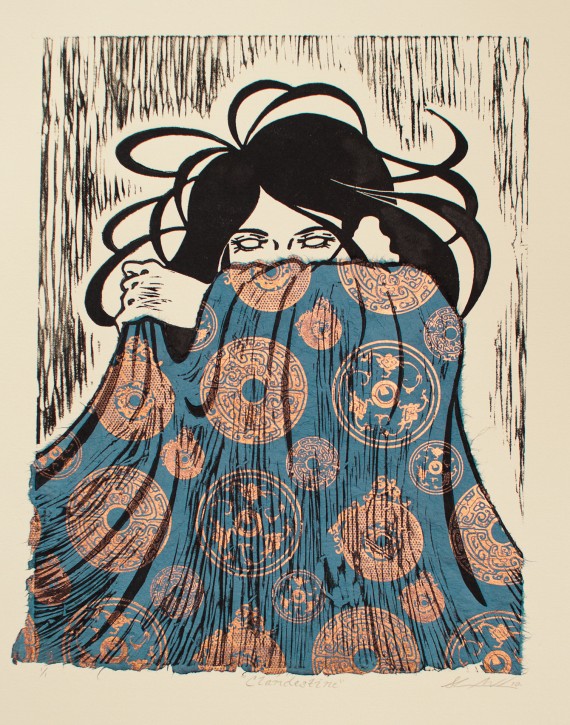 Clandestine

Clandestine

Additional Details

Clandestine has also been printed as and edition series.

Linocut Monoprints with Chine-collé

Unique, 13 1/8″, x 16 1/4″.
2012

Linocut relief monoprints with chine-collé. Ten variations.

I don't know why, but I really like wild hair. There's something mysterious, slightly dangerous, even sexy when you see someone with it. I wanted a floating textile to counter balance the hair. Coverings are good too; something covering the face like a mask. Masks are dangerous with wild hair. What lies hidden beneath the mask, the folds, the layers?

Personal gifts I made for my friends and family for Christmas that year. I carved out the hexagonal textile to let whatever chine-collé paper I use to shine through unobstructed.