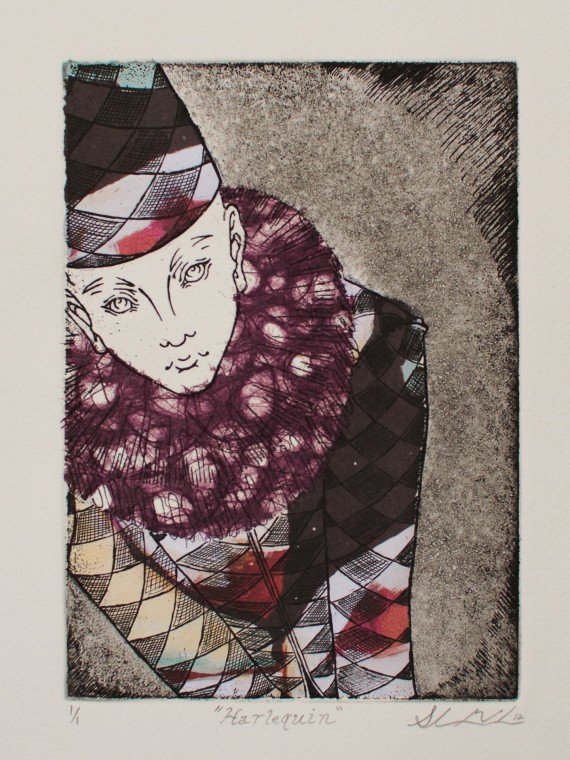 Harlequin

Harlequin

Harlequin

Harlequin

Additional Details

Harlequin has also been printed as an edition series.

Etching Monoprints with Acrylics, Aquatint, and Chine-collé

Unique,  9″ x 11″
2012 – 2013

Etching monoprint with acrylics.
Etching monoprints with aquatint and chine-collé. Three variations.

During November 2012, our class received guest lecturers from Belgrade, Serbia. Professor Biljana Vukovic demonstrated one of the techniques she uses with her own prints, using acrylics and hand flipping to double drop. I created a monoprint of Harle utilizing these methods.

I decided to revisit my Harlequin etching during February 2013. I added aquatint to the background. I think it really makes the lines of Harle stand out better and adds a nice contrasting tone for both the black and white and the coloured versions.