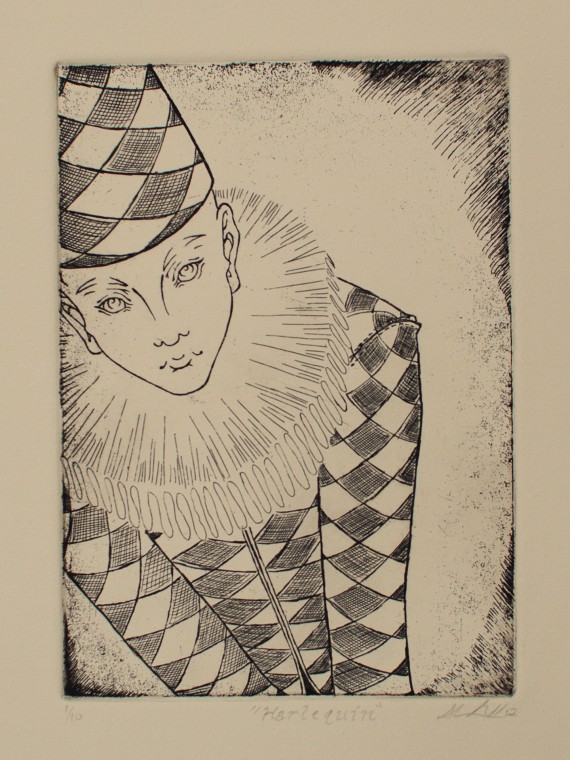 Etching the plate.

Harlequin - edition

Additional Details

Harlequin has also been printed as monoprints using coloured ink, aquatinting and chine-collé.

Etching Edition Series

Edition of 10,  9″ x 11″
2012

Etching print edition.

With my first foray into etching in October 2012, I wanted to create an image utilizing various hatching and cross hatching lines to see as an introduction into what this process could do. Enter Harle. This was the first image that popped into my head, and I could not focus on anything else, so I decided to run with it. I had a lot of fun creating the image, which I should have since he is a clown! Although upon reflection, he does look a bit neutral. The process itself was very easy to learn and my plate only required one drop into the acid.